ADHD Online Monitoring System

Copyright© 2002-2010
speak to doc®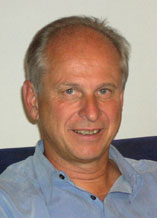 Dr. Walter Hultzsch, physicist, pediatrician and ADHD coach from Munich, Germany, has developed the ADHD e-Monitoring, an internet-based symptom tracking tool to monitor medical or behavioural intervention in children with ADHD or other behavioural disorders. The online symptom tracking tool collects rating scale datas and generates easily understandable tracking graphs that correlate behavioral and self report changes with medical treatment of your child. The symptom tracking tool is based on the WFIRS-P Parent Report (Margaret D.Weiss et.al.). If you participate, you and your health professional will benefit from this online tracking tool. All trackings should be printed and discussed with the child's physician, teachers or therapist.
Included with the ADHD Monitoring System is a online Family Counseling Program for the everyday stress encountered when parenting an ADD child. To help families learn the skills necessary for optimum interactions within the family. It involves training in communication skills, interpersonal relation skills, skills in preempting and defusing conflict, conflict resolution, setting of boundaries, discipline and the inappropriate use of punishment.

I am ready to sign up for ADHD e Monitoring, FREE
Are you interested or do you have any
Please consult the health professionals at the clinic for diagnosis and advice on treatment options applicable in your circumstances. The contents of this web site, the ADHD e-Monitoring System and the Family counceling Program are intended for information purposes only. It is not intended to diagnose or form the basis for self diagnosis or start or change medication of your child.
ADHD Online Monitoring System, ,ADHD,an Internet-based system for monitoring pharmacological interventions in children with ADHD,Monitoring,System, attention deficit disorder, adhd, attention deficit hyperactivity disorder, add, hyperactive, treatments, ritalin, adderall, stimulants ADD,ADHD,Germany